Nitrous Oxide in Florence, KY
Learn More About Nitrous Oxide
Nitrous Oxide Treatment for Anxious Patients in the Tri-State Area
If you have a fear of visiting the dentist or extreme dental anxiety, our team at the Dental Center of Florence has a few options to make you more comfortable. We offer IV sedation and nitrous oxide to help you relax during routine or emergency dental procedures. Our goal is to create a comfortable, welcoming environment for all patients. Our compassionate, friendly staff will find ways to ease your anxiety so you can get the dental care and services you need. Our safe, effective nitrous oxide dental treatments can help you undergo dental procedures that might otherwise get more complicated if ignored. Call us today to learn more about the benefits of our dental treatments with nitrous oxide in Florence, KY, and the Tri-State area.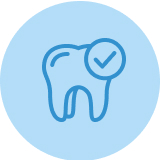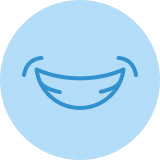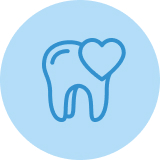 Safely Administered for Effective Pain Relief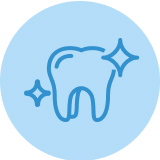 Reduces Anxiety for Easy Treatment Process
Nitrous oxide is sometimes called laughing gas or happy gas. It is a colorless, non-flammable, safe gas that is used in dental procedures to treat anxiety and act as a sedative. Nitrous oxide dental procedures help patients relax before and after the procedure, so it isn't as stressful. A nitrous oxide dental treatment won't put you to sleep or cause you to become unconscious. It is simply an option to improve your comfort and relaxation.
What Does Nitrous Oxide Do?
Nitrous oxide is a depressant, so it slows down your body's functions to relieve anxiety, fear, and stress during a dental procedure. When your dentist administers nitrous oxide for a dental procedure, you may feel:
Euphoric
Happy
Giggly
Light-headed
Relaxed
Unbothered
Calm
Sleepy
Some people experience mild, temporary hallucinations while under the effects of nitrous oxide. You may feel like your arms and legs are very heavy or experience a tingling sensation in your limbs. Once the mask administering nitrous oxide is removed, the effects should wear off within 5-15 minutes.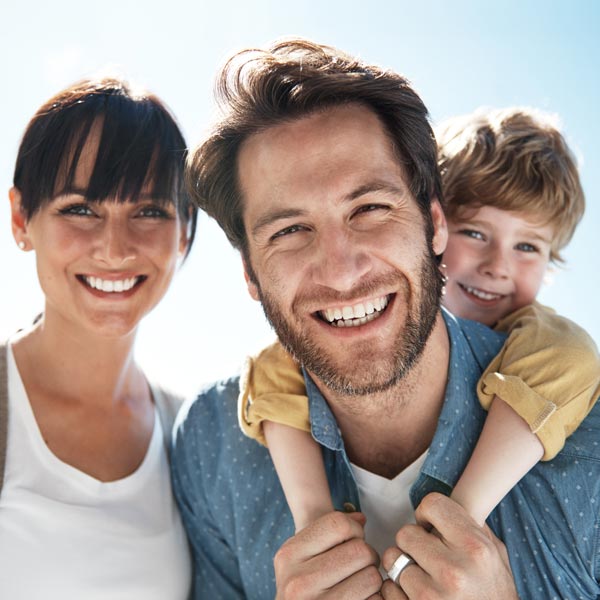 How Is Nitrous Oxide Administered?
When discussing your dental procedure, your dentist will ask you if you would be more comfortable using a dental anxiety treatment like nitrous oxide or
IV sedation
. If you choose nitrous oxide, they will put a plastic mask around your mouth and nose to administer the gas. The gas flows through the mask and you simply breathe it in. You should feel the effects of nitrous oxide within a few minutes, but you won't pass out or go to sleep. You will be able to see and hear everything going on around you, but you may have trouble responding to questions.
When Is Nitrous Oxide Dental Care Recommended?
Nitrous oxide will not be administered without your consent and approval. We may recommend that you choose a nitrous oxide dental procedure if you have expressed fear, anxiety, or discomfort about the procedure. We may also suggest it if you have been avoiding dental care due to dental anxiety.
Are There Any Side Effects I Need to Know About?
Some people experience mild, temporary side effects from nitrous oxide dental treatments. The most common side effects are nausea and headache. There are no long-term side effects of occasional use of nitrous oxide. Serious side effects and complications can occur if nitrous oxide is used recreationally and/or excessively.
Our Nitrous Oxide Dental Procedures in Florence, KY
We offer nitrous oxide dental treatments in Florence, KY, and the Tri-State area for anxious patients and patients who have expressed fear, anxiety, or avoidance related to emergency, restorative, and general dental procedures. We may recommend IV sedation or nitrous oxide for:
Tooth extractions
Fillings
Periodontal gum treatment
Some dental cleanings
Some root canal procedures
Some restorative dentistry procedures
Why Choose the Dental Center of Florence
At the Dental Center of Florence, we proudly serve the Tri-State area and provide quality, affordable dental care services. Our team specializes in general dentistry, preventive dentistry, restorative dentistry, and cosmetic dentistry. We also offer emergency dental care so you can get relief from pain and discomfort and get treatment for urgent dental problems as quickly as possible. Patient care is of the utmost importance to us, and we do everything we can to ease our patient's dental anxiety and enhance their comfort in our office. We offer IV sedation and nitrous oxide dental procedures.
We accept most major insurance plans and offer convenient payment plans through CareCredit and iCreditWorks. Our Smiles Dental Membership Plan offers members-only discounts and specials and makes it easier to stay on top of general dentistry services.
Schedule a Dental Visit Today
Call us today or
contact us online
to discuss our options for dental sedation. Our team wants to make your visit as pleasant, comfortable, and stress-free as possible. We offer both IV sedation and nitrous oxide dental treatments.